Empty those junk drawers, take a step back, and probably close the door. Your kids will make something. Educators call it "loose parts play" and they have everything good to say about it. 
And were you going to use that broken pipe anyway? (Why do you even HAVE a pipe?)
For some loose parts ideas click
here
— it'll take you to the piece at Let Grow.
Hang in there, friends. – L.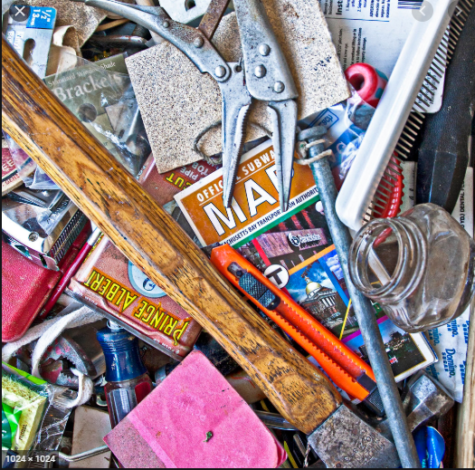 Photo by Liz West: https://www.flickr.com/photos/calliope/