Hey Readers — This fall I'm going to be offering a continuing ed class for parents through New York City's Hunter hytyehnahs
College. But first…it needs a name! I'm wondering if you could vote on which name you like best. Here goes! (Sorry there are so many.)
1 –  RAISING A LEADER…BY BACKING OFF  
2 – HOW TO STOP WORRYING SO MUCH ABOUT YOUR KIDS* *FOR THEIR SAKE AND YOURS!  
3 – HOW TO STOP OVERWORRYING ABOUT YOUR KIDS  
4 – KEEPING YOUR KIDS SAFE…WITHOUT HOVERING  
5 – HOW TO BE A PERFECT PARENT AND RAISE A PERFECT KID* *No guarantees! But lots of help for anyone worried about "doing it right."  
6 – HOW CAN I MAKE MY KID A HAPPY, CONFIDENT LEADER?* *Uh…you can't. But if you learn to let go a little, they'll do it on their own  
7 – WHY AM I SO WORRIED ABOUT MY KIDS ALL THE TIME? An answer — and an antidote!  
8 – HOW TO ENJOY YOUR KIDS…INSTEAD OF JUST WORRYING ABOUT THEM  
9 – HOW TO GET YOUR KID INTO HARVARD…is not the topic of this class. But if you want to know how to stop WORRYING about that and enjoy your kid's childhood– come on in!  
10 – STOP WORRYING ABOUT EVERYTHING THAT CAN GO WRONG WITH YOUR KID And start enjoying their childhood– so they can, too
Please let me know if any of those sound like a class you or a friend might sign up for. No — a class that folks would DESPERATELY want to sign up for. Or write in a new name for the thing.
No matter what it's called, the class will consist of  4 sessions. In the classroom, we'll look at how we got so afraid for our kids, and the things we loved doing when we were that we're not letting our own kids do (!). We'll also examine other eras, other places and real crime stats, to give a little perspective. All in all, it's not too different from my book.
Then, outside of class, there will be some fun exercises the parents can start doing as "homework," that will allow them to step back and see how confident and capable their kids really are.
And at the end? Everyone gets a trophy! (Nah…just joking.) But having done a whole TV series where 12 of the 13 very nervous families I worked with ended up incredibly more relaxed and happy, I believe this class will be life changing, too. So, wish me luck and please: Vote! – L.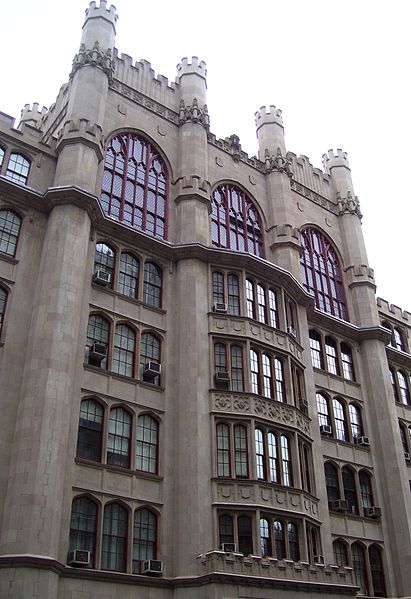 Hunter College, here we come!