.
This extremely helpful post comes from Rachel Howe, a writing teacher and mom in South Philly, where she started the South Philly Parents Resource Center. What she's describing sounds like a sort of "consciousness raising" or support group, without the heavy title.
Dear ehrrzbsdir
Free-Range Kids: I've got three children to chase after (and I do mean chase), on top of the usual adult responsibilities of mopping floors and making car payments. I really love spending time with the kids – finding hermit crabs on the beach, snuggling at bed time, etc., etc. My problem is that I rarely get to actually enjoy these things because I am so often wracked with anxiety.
How do I get dinner on the table when you want me to cut stars out of felt? How can I enjoy tucking you in, when I have to rush back to the computer to grade papers? My poor kids seem to know only the high-strung, anxious mom who's always rushing them through something.

That's why I was thrilled to learn about the concept of Free-Range Parenting. I've long thought about how to balance my paid work, my home/childcare, and the fun stuff, but it felt like something was missing. I had the feeling that a Free-Range Kids conversation with my peers could help me and all the other stressed-out moms and dads I know.

So I got the conversation going through the South Philly Parents Resource Center, a group I organized several years ago to deal with these kinds of issues. We invited a self-described Free-Range mom (recommended by Lenore) to lead the conversation, we asked a local rec center to host us for free, and we posted it on our website, Facebook page, and to the list-serve we maintain through Google Groups. I also made fliers to hang in local coffee shops.

Freedom from Anxiety

With about 10 people who battled fierce rain to get there, we had a really intimate conversation.  Again and again, parents talked about how they never felt quite sure of themselves or the choices they were making for their kids, and how they felt pulled in too many directions. These feelings made parenting seem like just another obligation. Free-Range Parenting is obviously about allowing children more freedom. What I learned through our conversation is that it also allows parents more freedom: More free time —  but also more freedom from guilt and anxiety.

Days after the meeting, I was able to catch up in person with several of the attendees and learned that the meeting had already encouraged them to take Free-Range steps that made their own lives easier. One mom allowed her 5-year-old to take her first solo shower while she stayed upstairs. As for me, I took my 5-year-old daughter to T-ball. When my 8-year-old didn't want to stay at the park, I allowed him to bike home on his own, knowing I'd be home in an hour. I also allowed my 2-year-old to play on the playground, across the field but within sight. I trusted my kids and my community, knowing that someone would come get me if the 2-year-old needed help or got hurt.

Most importantly, I decided that it was okay if he got hurt and I wasn't right there. This allowed me to relax with some parents on the sidelines. Getting home and getting dinner on the table felt calmer and easier.

It's Not Selfish

I am not suggesting that allowing your kids to cross the street by themselves will magically lift all the obligations of work-life-home balancing. Just that we parents (especially mothers) often put extra pressure on ourselves that can be alleviated by allowing our kids to do more on their own. In this way, Free-Range Parenting is self-focused, but not self-ish. We use this relief to replenish our own well, so that we have enough left to nourish ourselves and our families.

So here is what I might encourage others to do:

Post to your parent list-serves
Create an event through FB and share with everyone your know
Hang fliers (you'd be amazed how effective these still are!)
Ask a coffee shop or bar if you can use their space (they are usually thrilled to give you a few tables on a mid-week evening, since everyone is likely to buy drinks/food)
And one more suggestion for organizing: Make a way for people to sign up. People are much more likely to show up if they've made even the smallest commitment, such as filling out a Google form.
Good luck!

Yours,

A somewhat more relaxed Rachel
Rachel — You are relaxing ME with your easy-to-replicate idea of getting parents together to help each other reject our culture of fear and dread. Thank you! And here's one other suggestion: Go to freerangefriend.com, a site where you can put in your ZIP Code and find other Free-Rangers nearby. There are about 2,000 families signed up so far. Spread the word! – L.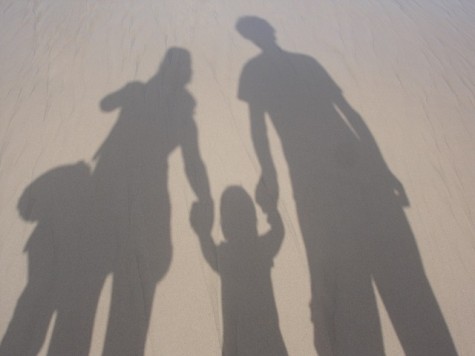 Finding other Free-Range Parents makes it easier to let go a bit.
.