"A mother's worst nightmare almost came true in broad daylight after a man may have tried to lure her toddler daughter in a residential area."
.
Gee, that's a lot of hedging for the first paragraph of an article. Something ALMOST, MAY HAVE happened. Yikes! But so begins a "news" story on KHQ, a news station covering Post Falls, Idaho. I'll leave you to guess whether there really was a bad man luring kids in broad daylight…or a Parks Dept guy setting up a T-ball game.
.
Here's
the write-up
and the rather amazing TV story accompanying it that manages to sound terrifying, dead serious, and laughable all at once. I forgot to put it on this blog over the summer and only recently unearthed it. So I guess everyone in the media — including me! — has the same M.O.: If it's a slow news day, you really don't need anything more than a terrified mom's "worst nightmare," whether anything happened or not.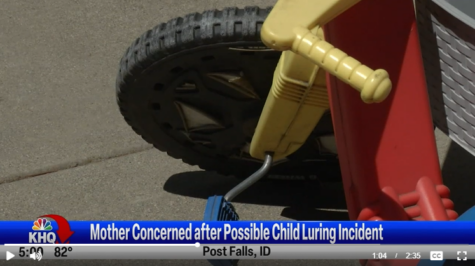 P.S. I wish I could remember how I learned afterward that the "possible child lurer" was actually a parks guy doing his job, but that's what I get for posting this months later. I forget who sent me the follow-up info. If you find it, please share it with me! Email: Lenore at LetGrow.org . Thanks!