This week's TIME cover story focuses on the booming business that is overwhelming American families: the youth sports industry. Sean Gregory writes, "Across the nation, kids of all skill levels, in virtually every team sport, are getting swept up by a youth sports economy that increasingly resembles the pros and at increasingly early ages…. 
Gregory continues, "The cost for parents is steep. At the high end, families can spend more than 10% of their income on registration fees, travel, camps and equipment….  A range of private businesses are mining this deep, do-­anything parental love. The U.S. youth-sports economy—which includes everything from travel to private coaching to apps that organize leagues and livestream games—is now a $15.3 billion market, according to WinterGreen Research, a private firm that tracks the industry. And…the nation's youth-sports industry has grown by 55% since 2010."

*On the consequences of specializing in a single sport at an early age:
"According to the American Academy of Pediatrics, 'burnout, anxiety, depression and attrition are increased in early specializers.' The group says delaying specialization in most cases until late adolescence increases the likelihood of athletic success…. Devotion to a single sport may also be counterproductive to reaching that holy grail: the college scholarship."

*On the role of the Internet:

"The Internet has emerged as a key middleman, equal parts sorting mechanism and hype machine. For virtually every sport, there is a site offering scouting reports and rankings…. Social-media-savvy parents now build Twitter and Instagram feeds around their young athletes."

 *On the reality that only 2% of high school athletes go on to play at the top level of college sports:

 

Travis Dorsch, founding director of the Families in Sport Lab at Utah State University, tells TIME, "I've seen parents spend a couple of thousand dollars on sports. They could have just put that money aside to pay for the damn college."
*On how the experience of the hypercharged kid's sports environment is new for parents:

Jim Taylor, a sports psychologist, tells TIME, "When parents enter the youth sports development complex, they're naïve. They absorb the message they hear most: 'You mean, your kid's not playing on a travel team? She's not playing all the time? What's wrong?' It's hard not to get sucked in, even for someone like myself, a quote-unquote expert on this stuff. Because I'm human. I'm a dad."
One idea that could return some plain old playing, rather than adult-led performing, to kids' lives is to keep schools open for free play after school, an idea I explain here. Kids still get a chance to play, but they organize their own games/teams/time, giving them less coaching, but more time to develop all the other skills we want them to get: leadership, focus, creativity, etc. etc. etc.
If your school is interested in exploring the idea, please drop me a line: Heylenore3@gmail.com .
.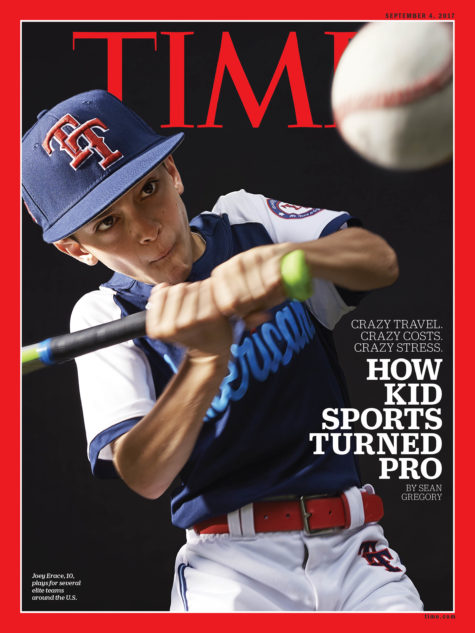 .