Readers etbdyedkbi
— This comes to us from one of my favorite thinker/writer/lawyers: David Pimentel. In 2012 he wrote the wonderful piece, "Child Neglect and the Free-Range Parent: Is Overprotective Parenting the New Standard of Care?"Â Alas, in some legal ways, it is.
Now he'visiting the issue of what happens when Child Protective Services believes Free-Range Parenting is negligence. It's not and we have to let the people in power KNOW! Â (Boldface is mine.) Â – L.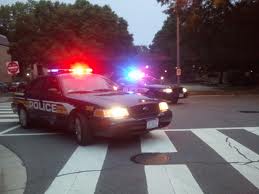 M'am, did you deliberately allow your child to frolic unsupervised? 
Pimentel writes to us:
As many of your posts acknowledge, Free-Range parents are resisting a powerful cultural trend.  They may be subjected not only to the head-wagging of neighbors, but also to interventions, or at least investigations, by Child Protective Services (CPS).  CPS is, of course, just doing its job, trying to keep kids safe, responding to calls from ill-informed, but nonetheless alarmed observers. But CPS is applying legal standards that are hopelessly vague, and erring on the side of "safety," by removing many children each year from families who have not mistreated them, and who have not come to harm, but who are nonetheless deemed to be "at risk." My new article highlights the problem of inadequate legal standards CPS applies, and of the incentive structure (including financial incentives) faced by CPS offices, which results in this type of excessive response
It is time for legislatures to examine the mandate of CPS in their respective states, and to ensure that CPS interventions are scaled back, so they respond to genuine—as opposed to imagined—threats to child safety, and so they abandon the fool's errand eradicating risk altogether.  Parenting is an exercise in risk management, and the legal standards need to be revised to protect parental discretion to make the necessary judgment calls as to what is best for their children.  Such determinations should not be made in the abstract by CPS; rather they should be entrusted to the parents themselves, who know their kids best and, by virtually all accounts, love them best as well.
Check out the article here:  Fearing the Bogeyman: How the Legal System's Overreaction to Perceived Danger Threatens Families and Children (2014), publication pending. –  Prof. David Pimentel, Ohio Northern University
Lenore here: Yes! Click on the article! It shows the legal world that there's interest in this issue!