Readers — Sometimes a phenom needs a name before we start to recognize it, so I am hereby declaring incidents like this kkbtizirtz
one (and this one, this one, and even "experiments" like this one) "Driving While Male."
In this latest story, the facts are simply that a man driving a car spoke to some kids. This occasioned a report, below. But oftentimes, the driver doesn't even need to speak. The mere presence of a male in a car anywhere near a school, bus stop or child  is enough to inspire notes home from school, Facebook posts and news stories:
Newport police have a warning for Kingdom parents after a suspicious incident in the former Vermont Teddy Bear parking lot.

Police say just before 5 p.m., a four-door, maroon sedan approached two children playing in the lot off Farrant Street. The driver, described as a white man in his 40s with brown hair and a beard, allegedly asked the kids about another house on the street.

At this point, police don't believe the man was trying to abduct the children, but they remind parents to keep an eye on their kids when they're playing outside. They also urge parents and kids to call police if they spot a suspicious person or vehicle in their neighborhoods.
And here's a note I got about two weeks ago:
I had moved to a new area for a job.  I won't answer a cellphone unless I'm parked, so as I'm exploring the roads to find alternate routes (The area gets a lot of snow)I get a call.  I pull onto a side street, park and answer.  Since I had just moved, all the billing questions and personal calls were to the cell until I got my hard line at the house.  After THREE different people reported a suspicious male stopping near their homes, the cops came to have a talk.  They were sympathetic, but said if I got called on again, I'd be cited civilly as a "Public Nuisance".
What is to be done? It's wonderful that communities are alert and aware of what's going on in the neighborhood, but automatically leaping from "man in car" to "quite possibly a predator!" is as outlandish as leaping from, "two kids hanging out" to "one kid probably being bullied!" This is worst-first thinking: Leaping to the worst possible conclusion first. I'm just hoping that by giving this leap a name, we can start to see it for what it is: Hysteria + prejudice. – L.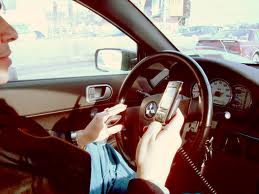 OMG! Is that a MAN in a CAR? Near MY CHILD???