Readers: A note I got yesterday:
we raiabdzndt
have so called free rangers in our neighborhood. rude, inconsiderate, etc.-their parents do not have a clue where they are or how they act. neither do they care. maybe they got their lazy parenting ideas from your lovely book. hopefully none of your kids will wind up in the hands of predators-how sad that you excuse lazy parenting.
I wrote back explaining (through gritted fingers) that what he or she was describing was not Free-Range but negligence. That Free-Rangers believe in teaching our kids the basics they need to be safe, then gradually giving them more rope. And as for fearing predators, violent crime is down to the level it was before color TV. So our kids today are actually safer than we were.
Then frequent commenter Earth Lion came up with a great idea: "You know you're a Free-Range Parent when…" Earth's was this:
You know you're a Free-Range Parent when you send you 12 year old daughter off to a sleepover despite not remembering the house number of our daughter's friends house, and not feeling worried but had a good laugh about how if there was an emergency, we would have to go door knocking on every house in the street to see which house they lived in.
And now, let's hear yours! Mine:"You know you're a Free-Range Parent when you want everyone to take their kids to the park and leave them there tomorrow. – L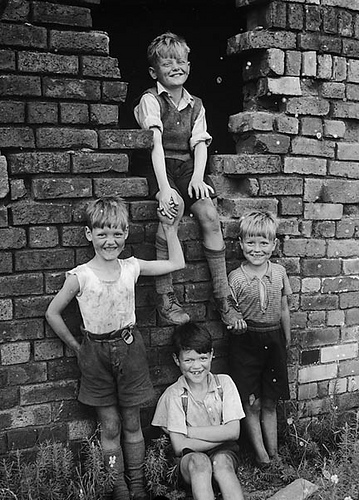 Dirt and Free-Range often go together.