Lena, sex and cancer — clickbait? No. A real, Free-Range point:
This week, two writers I love — Frank Furedi, the author of Paranoid rifhseykzz
Parenting (the 2002 book that decried helicopter parenting before anyone else) and Josh Gravens, a Soros Fellow dedicated to reforming the sex offender laws — both wrote about the Lena Dunham autobiography, in which the "Girls" creators admits to having been fascinated by her  1-year-old sister's vagina when she was 7, and doing some stuff that is uncomfortable to read about. For this, some observers have branded her nothing short of a child abuser. But as Furedi writes in SpikedOnline:
...sexual inquisitiveness, which is a central part of child development, is increasingly cast in a sinister light. It was the banning of the game of kiss chase by a primary school in Lincoln in England in February 2007 that first alerted me to the growing trend for viewing children's physical behaviour as the equivalent of adult misdeeds. My subsequent research showed that schools and other institutions were increasingly confusing children's sexual exploration with acts of abuse.
That's his main point: There's normal behavior that is not exactly pleasant to talk or think about that happens among kids. But calling it abuse ignores the fact that:
1. Kids are sexually curious. And,
2. Even enduring some disturbing incidents in childhood does not necessarily cripple children. Kids are far more resilient than our culture gives them credit for.
What's more, there are consequences to "overdiagnosing" child abuse, especially when it's another child we label an abuser. Josh Gravens knows this because he got labeled a sex offender for touching his 8-year-old sister's vagina twice when he was 12. His mom called a counseling center to ask for advice, the center was mandated to report any "abuse" to the authorities. Â And so, as Josh relates in "An Open Letter to Lena Dunham from a Person Placed on the Registry as a Child":
While my behavior was inappropriate, I believe that three and a half years in prison, four years of parole, intensive and intrusive sex offender treatment, and spending most of my life on the registry were punishments that went far overboard.
That's right. He's almost 30 now and still a registered sex offender for that "crime" he committed before he was a teenager. (Two years ago he got off the public registry, but he is still on the private one that cops see.) In Josh's state alone — Texas — there are almost 5,000 people on the registry who were under the age of 18 at the time of their offense.
Are so many kids raping other kids? Or are we punishing the normal along with the egregious?
That is the question that brings me to an oped in Wednesday's New York Times, "An Epidemic of Thyroid Cancer?" subtitled, "No. It's an epidemic of overdiagnosis," by H. Gilbert Welch (a professor of medicine at Dartmouth). He writes:
The setting is South Korea, where, over the last two decades, the incidence of thyroid cancer has increased fifteenfold. Nowhere in the world is the rate of any cancer growing faster.
Is it because South Koreans have been exposed to something toxic? In a way, yes. They have been exposed to the toxic belief that early detection of any and all threats, no matter how tiny or slow-growing, is beneficial.
In 1999 the government initiated a national health-screening program focused on reducing cancer and other common diseases… Hospitals have ultrasound machines and so do many doctors' offices. Both promoted thyroid cancer screening as an inexpensive add-on to the government program….In doing so they inadvertently highlighted the major harm of early detection: What was a rare cancer is now the most common cancer in South Korea.
Why is it bad to catch thyroid cancer early?
Studies have since shown that over a third of adults have thyroid cancer. Virtually all of these cancers are small "papillary thyroid cancers," many of which will never become evident during a person's life.
A third of all adults have this cancer! And yet it is one of the rarest things people die from! So we are detecting a threat that really isn't that threatening.
But of course, once diagnosed,the "patients" get treated. And not only is this costly in terms of dollars, it's costly health-wise. The thyroid gland is removed. Welch details all the grim side effects.
Now for "thyroid cancer" substitute "child sexual abuse by other children" and you'll see the parallel. When we look for this rare and horrific problem, we are in danger of finding a normal, non-threatening condition ("Your sister played doctor with you?") and diagnosing it as a cancerous problem ("You will never recover!") to be dealt with instantly ("Throw the kid in jail!"), without considering the consequences.
The virtue of early detection is so ingrained and so appealing that many assume that screening can only be good for you. But that's not true. The Korean experience illustrates the downside of trying to find cancer early: overdiagnosis and overtreatment.
The experience of Josh Gravens illustrates the downside of overdiagnosing and overtreating the sexual abuse of kids by kids. Some of these interactions are horrifying. But much of it is normal and will not hurt the kids involved at the time, or even later in life.
Unless, that is, one of them is labeled a sex offender for a Lena Dunham-type "crime." – L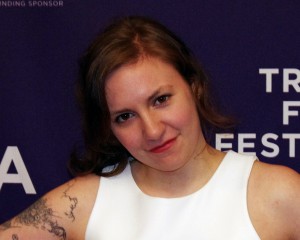 Lena Dunham: Sex offender?