It erkifbdthd
happened about 1,600 times in the last school year: Bus drivers in Hillsborough County arrived at the bus stops in the afternoon with kindergarten students who had no parents or guardians to meet them.
So begins an article in Florida's Tampa Bay Times describing the terrible scourge of parents who trust their kids to walk home from the bus stop.
The problem, from the school's point of view, is that if a security detail parent is NOT present, the child must be returned to the school, wreaking havoc on the bus schedule. But listen to the wording (boldface mine):
More than half the incidents involved repeat offenders….

District staff hope to cut down on these incidents by tweaking their current procedure.

They've drafted an "initial KG bus letter" that school administrators can use as often as they like to get the message across. If the violations continue, a second letter orders the parent to come into the school for a meeting to try and pinpoint the reasons.

As a last resort, the district's chief of security will get involved. After sending out yet another letter and meeting with the parent, the chief will determine whether the district can handle things or child welfare officials need to get involved.
Parents who trust their kids and their communities are being treated like criminals. And yet, the way to solve this whole problem is so obvious: Scrap the policy and let the PARENTS decide if their kids are ready to walk home from the bus stop. Parents who don't think their kids can handle it  can feel free to wait at the stop. The others can be absent. And if the real problem is a lack of sidewalks, then do something about THAT rather than threatening the parents. – L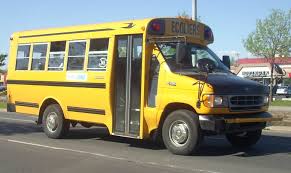 School "cracks down" on parents who don't meet their kindergartener at the bus.