After a bus full of middle schoolers in Raytown, Missouri, drove past a person dead from suicide about 50 feet away, the principal did what principals feel they must do in the wake of anything.
She sent a letter home.
.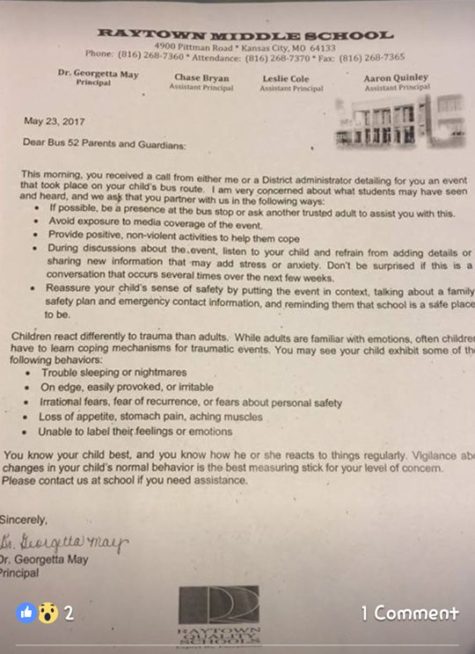 Among kbtkfnhsnf
the suggestions to parents, regarding their kids: "Provide positive, non-violent activities to help them cope."
As if:
1 – The kids couldn't otherwise cope.
2 – Parents were about to suggest some evil, violent activities to help them cope.
3 – Parents need pointless pablum from public officials about how to raise their children.
The letter also warns that the kids may suffer from loss of appetite, weepiness, sleeplessness, stomach pain and aching muscles — a list that sounds like it was lifted from the side effects label on a bottle of Haldol.
Fox 4 News found the Facebook post of a mom from the school. She said
that the school called her and 'rambled.'

"Finally he got it out and said your child seen a dead body today and he's with the grievance counselor," said one mother on Facebook. "……they made like it was in the street or something!!!"
Grief counseling?
Is there any aspect of human life we think kids can handle without intensive intervention?
How about surviving a  school that thinks adolescents are never going to recover from anything ever, including driving by a body on their bus ride?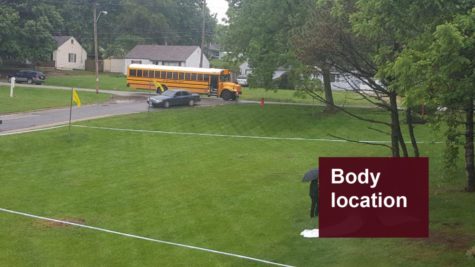 This photo was so helpful and great, I had to "borrow" it from Fox 4 in Missouri.