.
As you read this, note that the mom who wrote this, Alisha, is herself a retired bhkrheshhk
"paramedic/firefighter is very aware of what is truly dangerous and is tired of EVERYTHING being treated as such." Me too. Not tired of precautions. Not tired of safety. Tired of seeing all of childhood through the lens of the worst possible thing that could happen in ANY everyday, normally pretty darn safe situation. – L.
Dear Free-Range Kids: So there is a big story going around all the mommy websites about kids choking to death on grapes. Apparently you are supposed to cut grapes in half length-wise before feeding them to toddlers. However in the same article that recommends doing that  also lists the age of 8 as to when kids can eat grapes whole, with careful supervision still of course! So apparently 7 and 8 year olds are the new toddlers instead of adolescents! I can't believe no one has called CPS on me yet seeing as how I have been sending those little balls of death in my daughters lunch, uncut even, since she started preschool at the age of 3. I'm sure its just dumb luck that she hasn't choked to death yet instead of the fact that when she first started eating grapes I taught her to chew carefully and to remain seated instead of running around while eating. One articles headline reads:

Tragedy of children who choked to death on grapes: Little Jacob Jenkins is the THIRD in a decade

Notice the bold print? That was not my doing. The article goes on to say that the little boy was eating at a Pizza Hut at the time and now Pizza Hut has made the decision to stop serving grapes in their kids meals. Of course the article makes that sound like the only reasonable and responsible thing to do. So because of something that has only happened 3 times in a decade we are going to remove every grape from the kids meals in all the Pizza Huts everywhere! That's crazy! I'm pretty sure more than 3 kids a decade suffer from obesity, diabetes, etc that will eventually kill them that could benefit from some healthy fruit to balance out the yummy-but-not-so-healthy-for-you pizza, but now that can't happen because of a couple freak accidents! It's tragic and for those 3 kids' parents it is devastating, but do the risks of death by grape really outweigh the benefit of healthy eating choices? And by Pizza Hut jumping on the safety band wagon it just adds legitimacy to the helicopter parenting cause. It should be noted that all the kids who died were 2yrs old or less so the age 8 limit is a little, ok a lot, excessive!

I even love the title and wording throughout the article. Instead of saying something like "practical way to slice grapes or something" instead they jump to "Slicing grapes the RIGHT way could SAVE YOUR CHILD'S LIFE!" It is basically saying not only is there a right and wrong way to slice grapes but that if you do it the wrong way you are endangering your kid's life. It goes on the use words like "horrific," "trauma" and "lucky to be alive!" Those are words I use if I had just survived a terrorist attack not a run in with a grape. Part of this whole mentality seems to also be that after any sort of bad experience it has to immediately be labeled a major trauma with extensive post incident discussion and treatment.

Sorry didn't mean to rant. — Alisha
Sometimes a rant is exactly what we need. I agree with Alisha: We are in overkill overdrive. NOT that it doesn't make sense to take some precautions. But that it also does not make sense to treat everyday activities as if they are all fraught with danger. – L.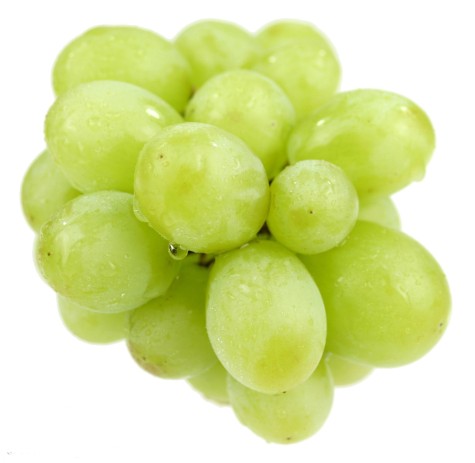 Mwahhhhahahaha!
.
.
.