.
Okay, readers: Please help me figure this out. Why is this idea — college students living for free in an old peoples' home — so appealing?  Is there anything Free-Range about it, other than celebrating the idea of people connecting?
Or maybe it's just a new and good solution to a couple of problems at once, and it's always fun to encounter one of those?
Or maybe it's how I have always wanted to live, which is basically in a dorm?
Or maybe it's remembering that old and young didn't used to be completely separate?  Not quite sure, but I did love this story from the Netherlands. Hope you do too. – L
.
.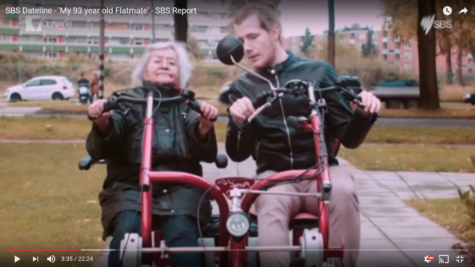 This stinedbdtn
is just a photo for illustration purposes! The video is above it!