.
Demonizing anyone isn't good — gays, Jews, blacks, you name it. And it is no less despicable when we demonize a group that has, until now, enjoyed exemption: Men. Let's just not demonize, okay?
Dear dfresfydrn
Free-Range Kids: In the early 2000s, as a member of a college honors society, I volunteer tutored at the college level. The lab there included volunteers-in-training and other development opportunities, so I had documentation I used to get employment at Sylvan learning center. They were advertising for someone to tutor high school math, science, and physics AP classes, teach an SAT prep course, and possibly some college classes, too. I was scheduled 3 afternoons a week, and alternating Saturdays, but in order to make it worth my time, I needed a 4-5 hour shift, and the high school level students only accounted for 2.

In order to fill out my schedule, at first I was paired with middle school students, but this proved legitimately problematic. Many of the students came from troubled backgrounds, and had limited self-control. Girls in their early teens had a tendency to get handsy, so we would reassign them. Ultimately that was common enough that the owner instead had me start working with children as young as 4, skipping ages 10-15, and then 16 and up. My younger students showed as much or more improvement than ones assigned to professional teachers who were moonlighting.

After a month or two, though, mothers and grandmothers started complaining. The common theme was, "Why would a young man want to work with little kids?" It was all about how I must have some ulterior motive. The pragmatic facts were that I needed money, tutoring worked with my school schedule while still allowing me to get decent sleep, and little kids behave better than 13-year-olds.

To be fair to the owner, she was apologetic and recognized the absurdity. We had 6 tables in one room, steady traffic, 3 teachers minimum in the room, the manager and owner walking through, plus multiple students at each table. Jerry Sandusky himself couldn't have managed anything inappropriate. We joked about me having my girlfriend at the time make out with me where I could be seen in the parking lot, but my hours ended up dwindling. I went back to doing restaurant work, and everyone lost until they found a retired professor that needed a hobby and didn't have minimum hours requirements.

It's always stuck with me how, from a practical standpoint, the kids could hardly have been safer, but I was somehow a threat by virtue of being male. I suspect being skinny and 5'9 had something to do with it.

Lately I've been questioned at playgrounds, but my 3- and 6-year-old tend to yell "Hey! Watch this!" at me enough that I think it runs interference. 

On a positive note, maybe this program will change perceptions of male teachers: Call Me Mister. – Matt
Just looked at the program. It seems terrific and I hope that it does indeed bring male role models back into kids' lives. We cannot keep "worst-first thinking" whenever a man wants to work with, talk to, or help kids.
On another note: I have never heard of skinniness making someone more threatening. – L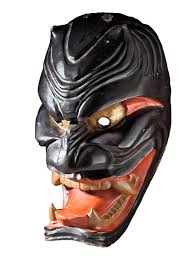 Does that guy HAVE to be my kid's tutor?