Readers bnnnebfhiz
— If this is the land of the free, why are cops treating happy-go-lucky kids like escaped convicts?  When did giving kids an old-fashioned summer become a crime? – L. 
Dear Free-Range Kids: This just happened to me. My six year old daughter and her friend went for a walk on their own and now we are getting a fine. The cop wasn't at all interested in what we had to say just said we were getting a fine in the MAIL. In PA there are no laws regarding what age to leave your child alone, this cop was a douchebag! The kids were TWO blocks away and were gone no more than five minutes when the police came. Someone had seen them walking and called them.
When I was six in 1985 I would walk to the store to buy my dad CIGARETTES. I refuse to be a helicopter parent, they need to learn independence for good or bad. Moral is – shove your kids up your butt  or let them zombify in front of the TV.
Now I've got a summons to go to court. – Mama N.
All I can say is: This is not a crime. This is called "childhood." In the summer, it often takes place outdoors, and, with the proper training of the child, does not require constant supervision. – L.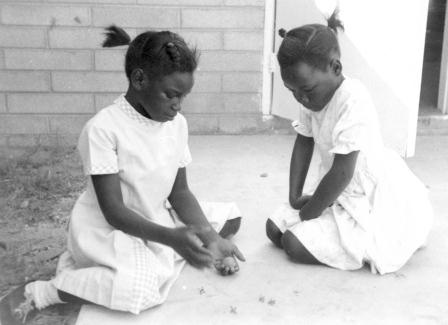 Two kids outside without a parent? Call the cops!