This succinct, compelling TED Talk by Steven Johnson, author of How ryhtzbrhrt
We Got to Now, explains that  many great inventions, including the computer, often began as simply new ways to play. The Free-Range corollary is that if we want to raise great inventors (or simply happy humans) we need to let kids do the same: play more. Have fun. Goof off.
Necessity is not the only mother of invention. And homework isn't the only way to learn.
A brilliant guy like Steven could probably find the embed code for his talk. Me, I could only find the link, which is here.
WAIT! A READER JUST SENT THE CODE IN. VOILA THE TALK:
.
.
(And if YOU want to have fun and goof off, enter our "Come up with a warning label for a ball" contest, to push back on a society so afraid of injuries, lawsuits and wasted time that it can buzzkill the most basic of joys. Entries due  by Weds!) – L
.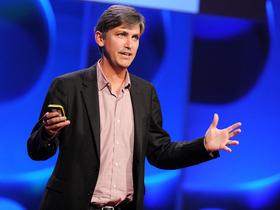 .
.